Fully automated CNC machining
We carry out fully automated CNC machining in our machining department. We turn, mill and drill in any kind of metal so you can get exactly the part you need. With a digitised production environment, we guarantee exceptional precision and quick delivery, and we can help you with smaller parts in a small quantity or larger serial productions of larger pieces.
Our staff is skilled and experienced in programming, setting-up and starting machine processing productions. It means that we can start your projects quickly – without compromising on quality.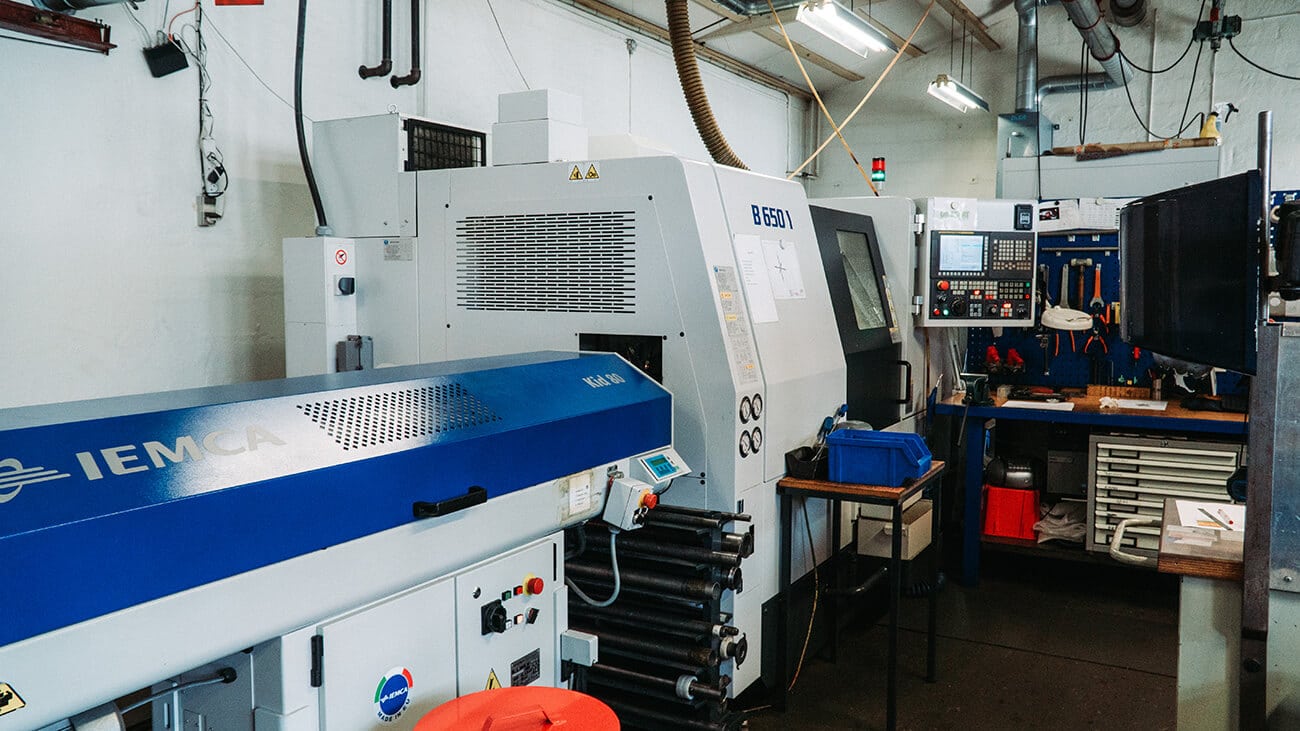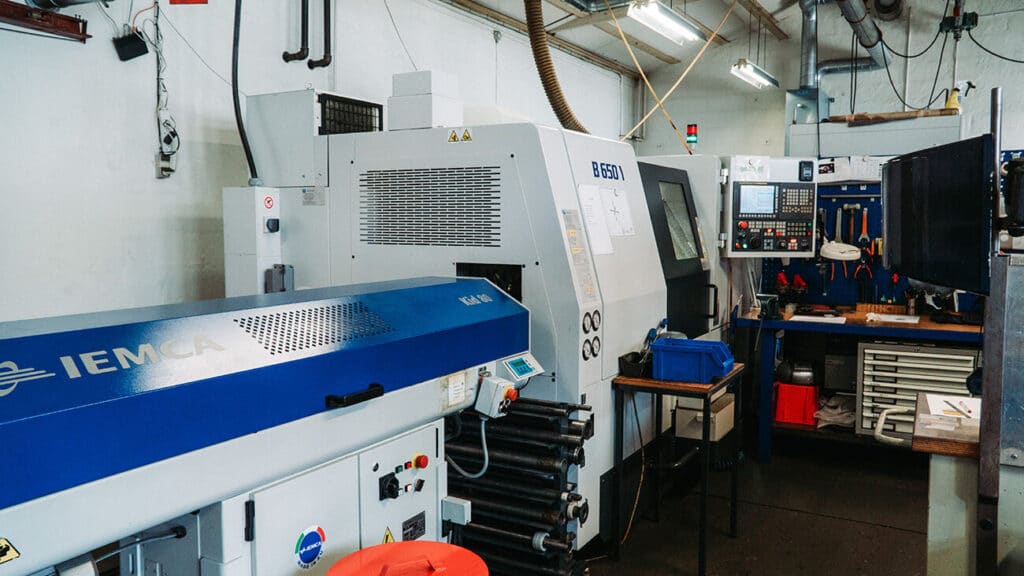 Ultramodern equipment ensures high speed and quality in turning, milling and drilling - Machining in high quality.
At All Steel, we have invested in ultramodern production equipment. Our machining department counts three lathes: One with a 1,2-meter feed rod, a 3-axis lathe with a 3-meter feed rod and a lathe with a 1-meter feed rod and 12 tools. Furthermore, we have a 3-axis drilling/milling centre with room for 14 tools.
With the equipment, we can turn, mill and drill all machining processes quickly, effectively and with high accuracy as to the tolerances. Besides CNC machining, we can also carry out manual processing in cases where our equipment cannot.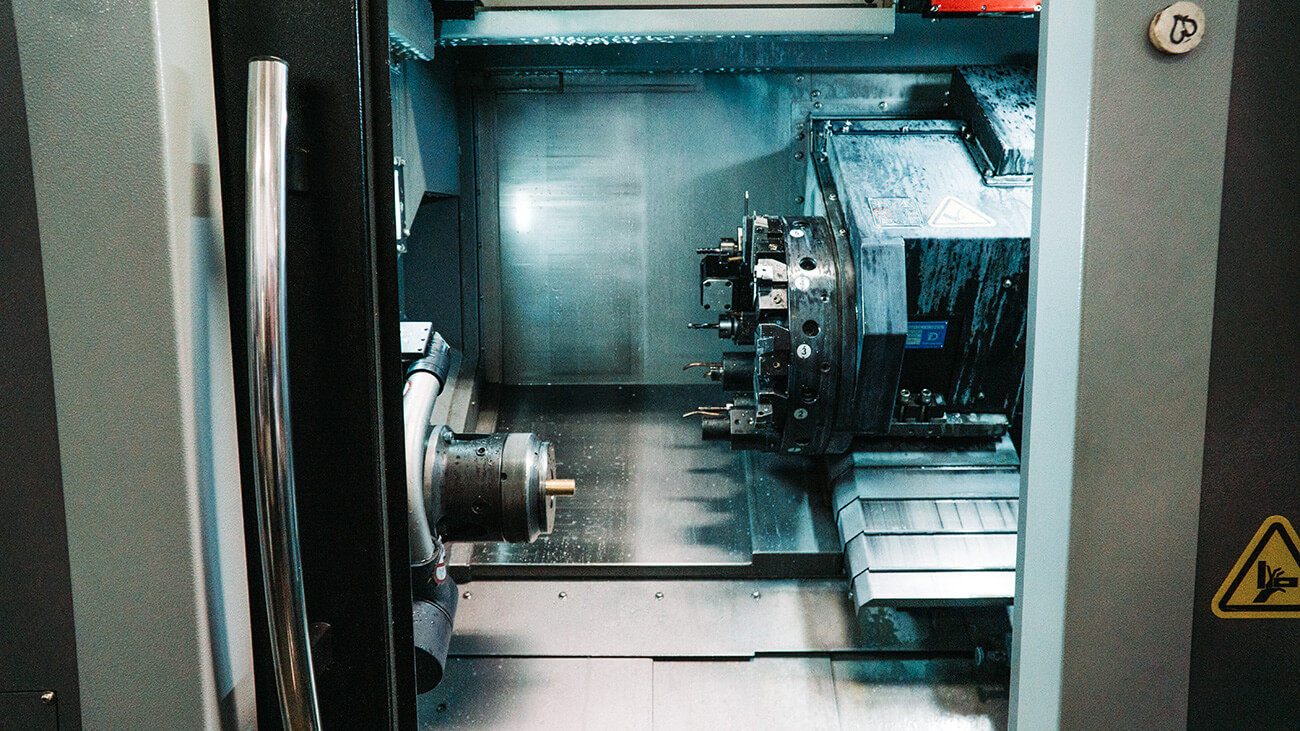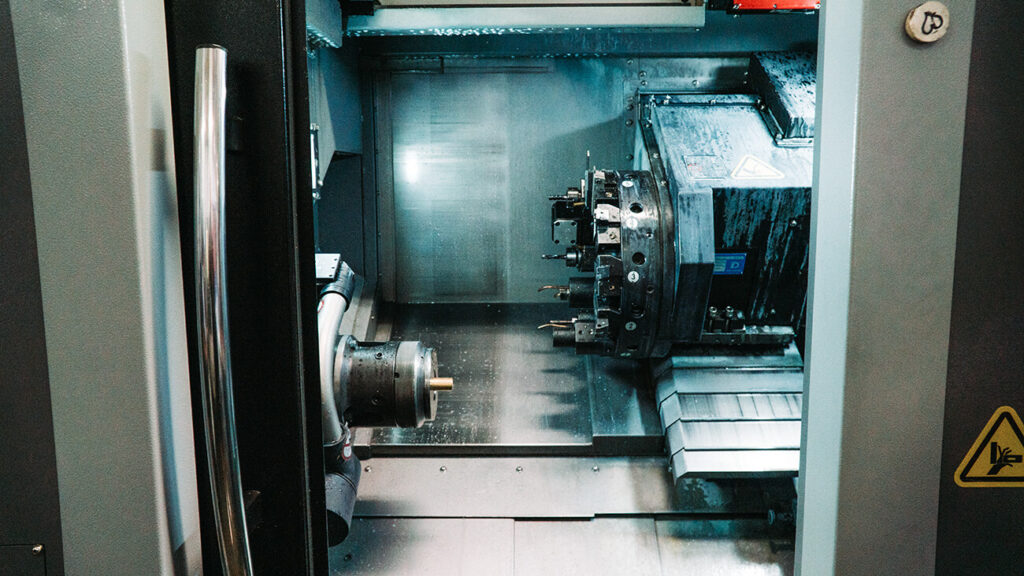 Biglia B650YS
Lathe with 1,2-meter feeding rod
4.500 rpm main spindle
5.000 rpm sub-spindle
4.000 rpm for rotating spindle
C-axis and main and sub spindle
Y-axis 65 mm
Solid Cam system for programming
Mazak Quick Turn 15
Lathe with 1 m feed rod
C-axis and cross machining
Max. rpm main spindle  5000 rpm
Mill spindle max. 3.000 rpm
Max. Ø 50
Room for 12 tools
Robodrill OK-T14
3-axis drilling/milling centre with room for 14 tools
Max. speed 8000 min.
X-axis travel 700 mm
Y-axis travel 400 mm
Z-axis travel 330 mm
Table capacity of 250 kg
Hurco TMM8i 3-axis lathe
Lathe with 3-meter feed rod
C-axis and cross machining
X-axis travel 198 mm
Z-axis travel 508 mm
Max. main spindle 4800 rpm
Mill spindle max 4.000 rpm
Max. Ø 50 mm
Happy customers keep coming back
We have more than 50 years of experience and in combination with our highly qualified staff and optimised production, we are an efficient and competitive business partner.
No task is too small or too large – we can deliver smart solutions no matter the scale of it, and we can contribute with advice and guidance before your project takes off.
You will find a selection of our previous work, by navigating to our references.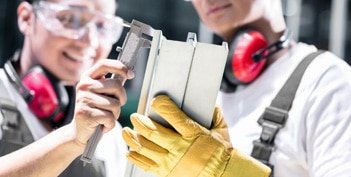 If you have any questions regarding our products or services, you are always welcome to get in touch.