Laser cutting with exceptional accuracy and finish
Together with our tube laser cutters, our laser cutters are the heart of our production machinery, and nine out of ten items go through one of them before they leave our facility. The laser cutter leaves workpieces with exceptional accuracy and a smooth finish without flaws or uneven cut surfaces.
The result is that you receive high-calibre products. Since the laser cutter can perform several tasks in one operation, there is a quick turnaround for both small and large pieces. The efficient laser cutter handles aluminium up to 8 mm thickness, stainless steel up to 12 mm and steel up to 25 mm.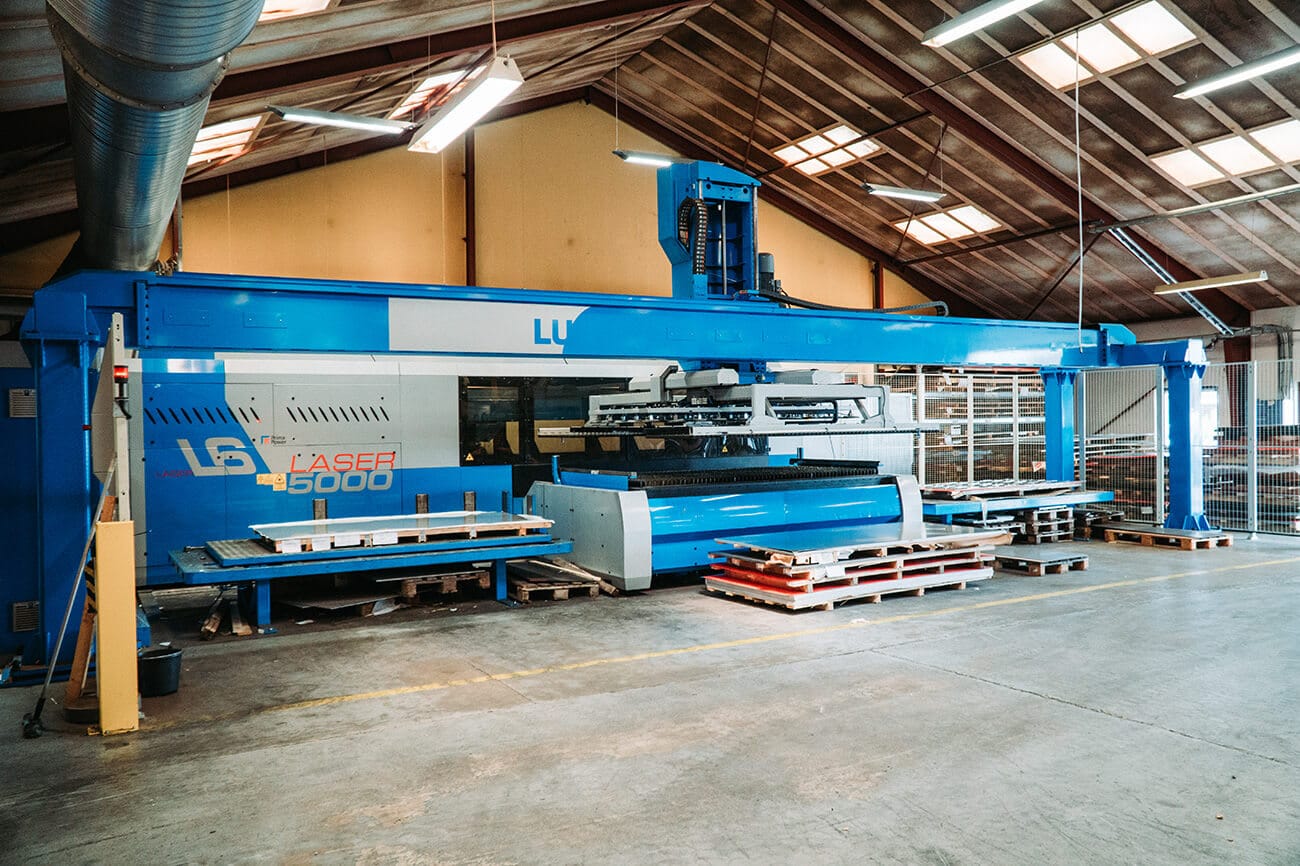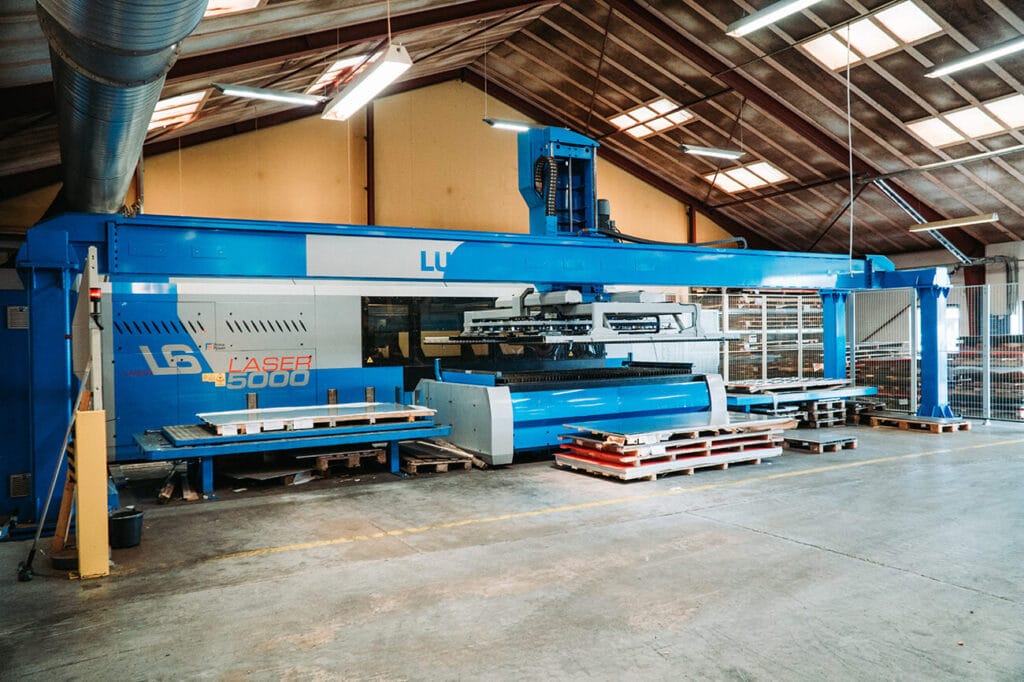 Our internal process guarantees laser cutting of the highest quality
Our highly qualified engineers, machine operators and smiths are happy to advise you, and it is an inherent part of our culture to see if we can manufacture your product better, quicker or cheaper than initially estimated. Naturally, you decide if you hand over the drawings or if you need help creating them.
One of the reasons we can manufacture high-quality products is that we always ensure the quality of the input and drawings we feed into the laser cutter. By conducting internal controls according to ISO 9001, we not only assure the quality of the production of your parts, but we also secure that failures are reduced to an absolute minimum.
Technical data:   
Finn-Power High-Speed L6 metal sheet laser cutter
1500 kW
Dimensions:
Load/unload metal sheet size 3000×1500 mm
Shuttle table
Metal sheet material thickness:
Steel 25 mm
Stainless steel 12 mm
Aluminium 8 mm
Happy customers keep coming back
We have more than 50 years of experience and in combination with our highly qualified staff and optimised production, we are an efficient and competitive business partner.
No task is too small or too large – we can deliver smart solutions no matter the scale of it, and we can contribute with advice and guidance before your project takes off.
You will find a selection of our previous work, by navigating to our references.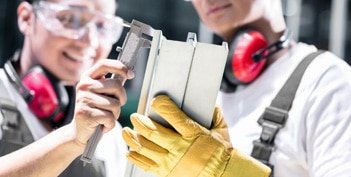 If you have any questions regarding our products or services, you are always welcome to get in touch.