Bending and rolling of pipes
Pipe bending. Do you need a frame for a chair or a cargo bike, or do you need handles for go-karts, carts or trolleys? Then the pipe bending equipment will do the job. It is a highly efficient machine with variable radius and multi-radius in the same work cycle. It easily handles simple pipes and more complex brackets and handles and effectively manufactures both small and large quantities.
The fully automated pipe bending machine manages pipes up to 4,6 meters, and it scans for holes and welding seams in the process. It means that your pieces always fit perfectly together – also in serial productions with many repetitions – because it carries out the tasks with high precision. The result of the accurate work is that the number of flawed pieces is reduced to an absolute minimum.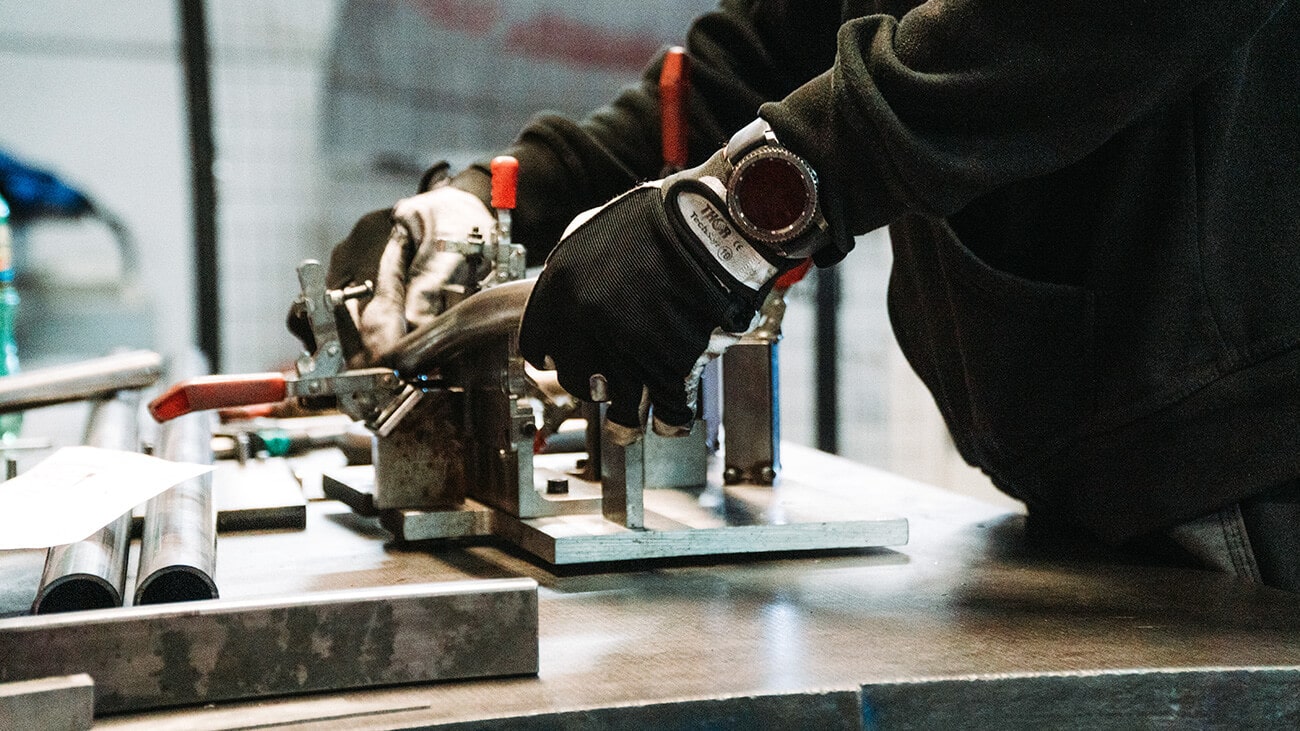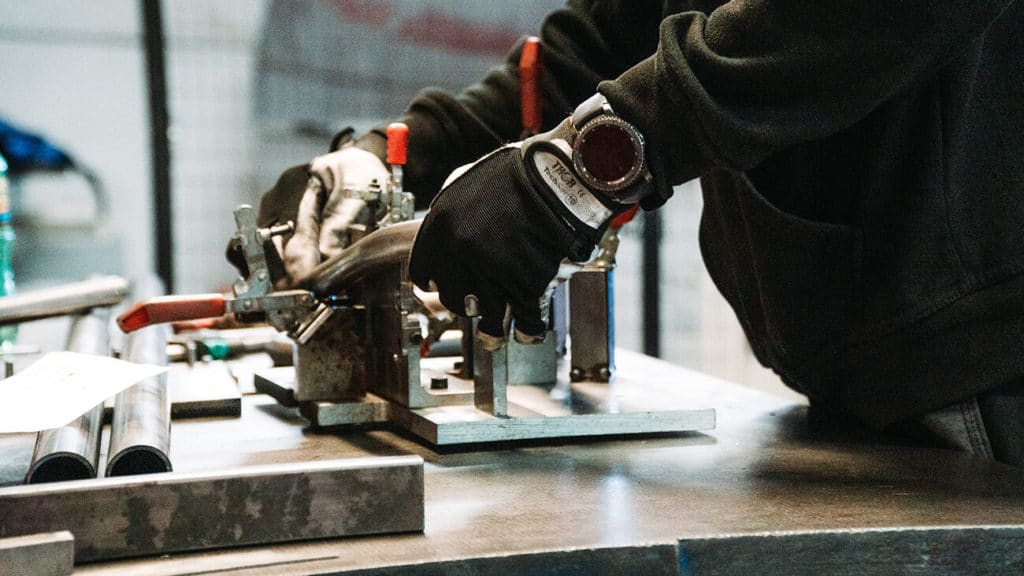 Pipe bending of steel and aluminium
The pipe bending equipment makes bending and rolling easy. It handles up to Ø45mm in ordinary steel, up to Ø35 mm in stainless steel and up to Ø45 mm in aluminium. The machine can bend both clockwise and counter-clockwise in the same operation enabling it to process even the most complicated pipe bends.
Naturally, we offer you advise on materials and bend radius, to ensure you get exactly the solution you need. You can safely rely on that the finished product will meet your tolerances. Our automated 10-axis pipe bending equipment can deliver precise processing and a quick turnaround because it bends in several radii and rolls in one single operation.
Technical data:   
Pedrazzoli Bend Master 45
Electrical pipe bending machine
10 completely electric controlled axis: Clockwise and counterclockwise bending in one work cycle
Pipe lengths:
– max. 4.600 mm
Max. bend:
– Ordinary steel Ø45 mm x 3
– Stainless steel Ø35 mm x 2
– Aluminium Ø45 mm x 3
Automatic close of pipe clips
Hole scanner: Controller according to hole placement
Welding seam scanner: Controller according to welding seam
Hydraulic open/close for operation with a two-piece tool (rectangular pipe)
Possibility for offline programming which enables controlling for possible collision 
Happy customers keep coming back
We have more than 50 years of experience and in combination with our highly qualified staff and optimised production, we are an efficient and competitive business partner.
No task is too small or too large – we can deliver smart solutions no matter the scale of it, and we can contribute with advice and guidance before your project takes off.
You will find a selection of our previous work, by navigating to our references.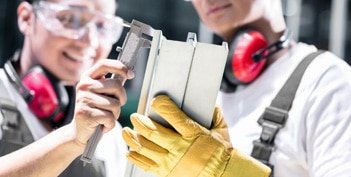 If you have any questions regarding our products or services, you are always welcome to get in touch.